Unique & Personalized Laser Gifts
IMPORTANT NOTICE: Our move to north Florida is almost completed!! There are tons of boxes that we still need to go through, but overall we believe we have completed the bulk of the work!! Yay! NOW I can return to processing orders and working to get caught up! Thank you to ALL of our customers for your patience while we moved! I appreciate each and every one of you!!
Our personalized laser gifts are the perfect way to show your loved ones how much you care, with unique and thoughtful presents that they will treasure for years to come.
Our Best Seller: Ship Wheel Door Decor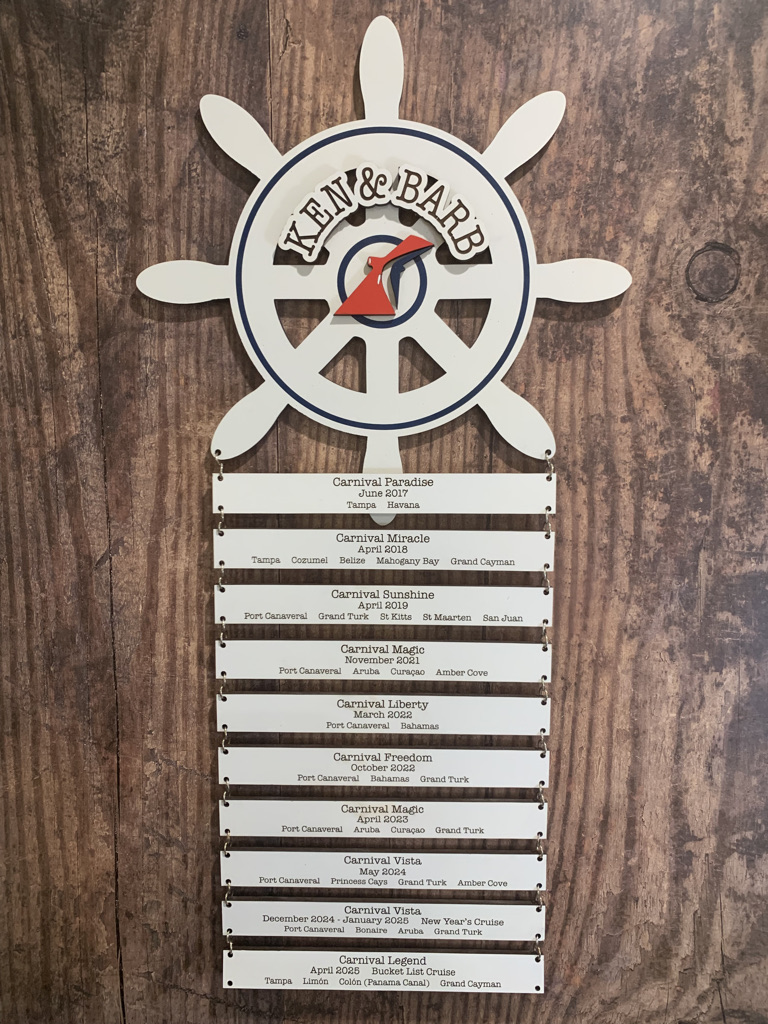 Kind Words From Our Customers
"Highly recommend!!! Turned out way better than I expected. I couldn't be happier with it. Barb was a pleasure to work with. I've just ordered additional boards for all my future cruises."
"Absolutely love my sign!! Very reasonably priced and Barb is super nice and fast to respond! She got my sign made and shipped very quickly!"
"The craftsmanship is absolutely amazing. Looks stunning. You can tell each one is made with care. Can't wait to add more sailings."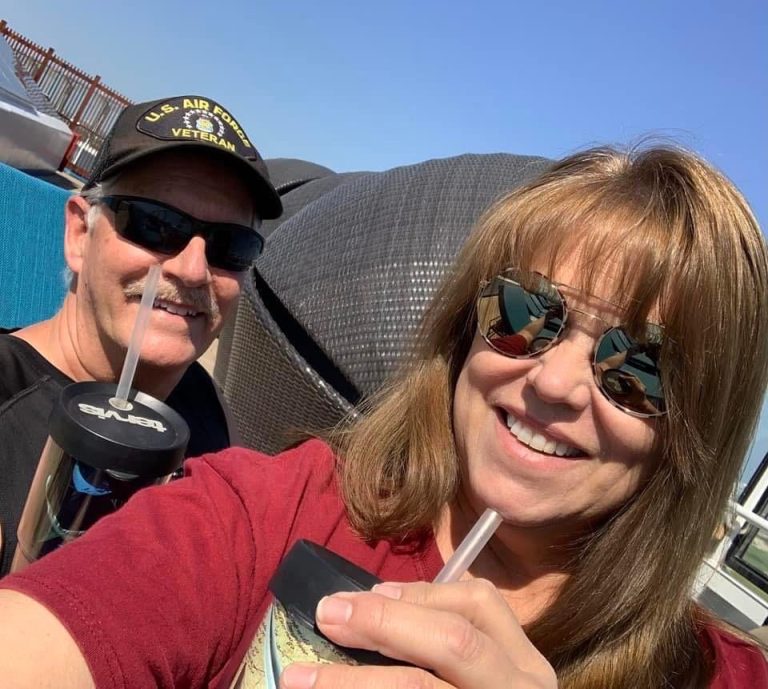 We are a small business and just like you, we need to enjoy some #selfcare. Below is a heads-up of how our 2023 vacation schedule is looking. The following dates are blackout days for production & mailing: